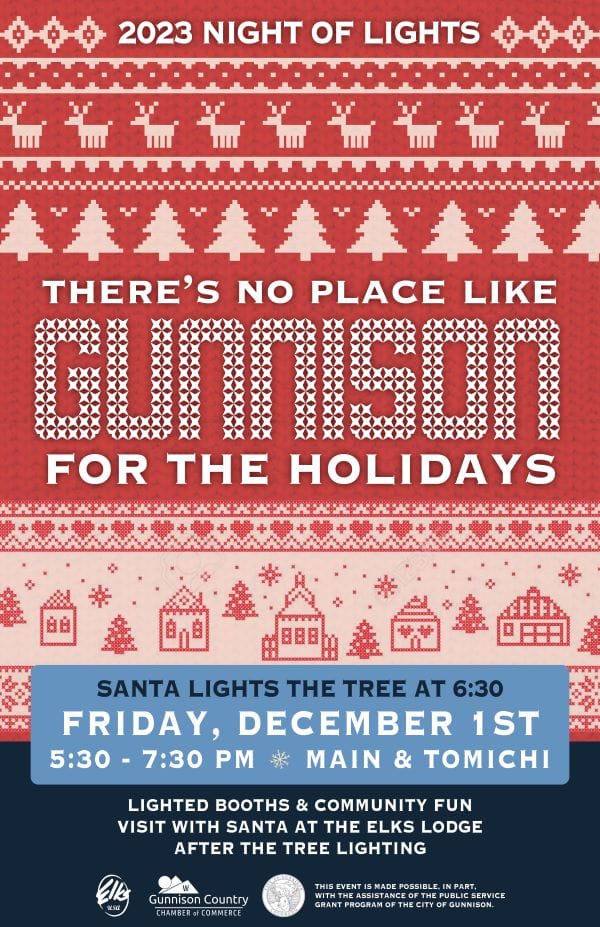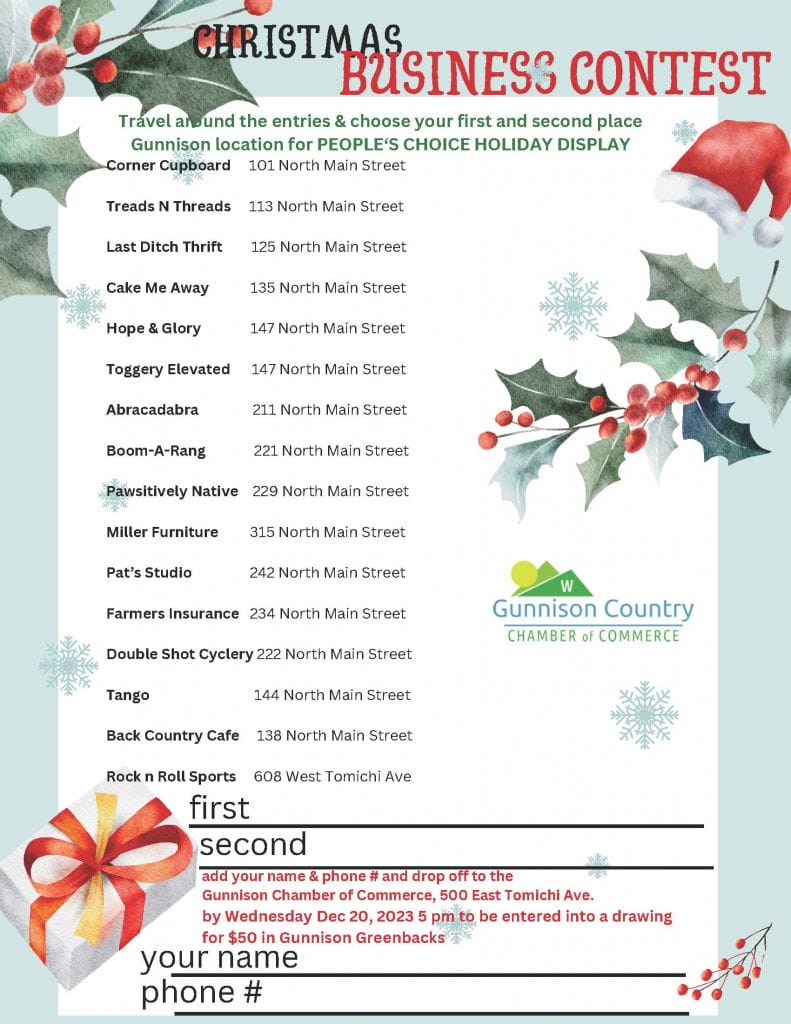 This year - Friday December 1, 2023
Would you like a booth space at the Night of Lights?  Please use this form and return by Nov 24 - contact the chamber at 970 641 1501
Night of Lights 2023 Installation Display Entry Form
Entry Deadline is Friday, November 24, 2023 This year's Night of Lights Theme is
THERE'S NO PLACE LIKE GUNNISON FOR THE HOLIDAYS
Event is Friday, December 1, 2023 5:30 – 7:30 pm
Entry and Participation is Free
Name of Organization:                                                                                                         Contact Name/Phone/Email:                                                                                              Type of Entry- Street Display – Booth/ Please Include Installation Description:
Will Need Electricity -           YES                              NO                                     
Please note that I cannot promise electric to all, will do the best we can
Prizes will be awarded for Best Installation
$100 in Gunnison Greenbacks will be awarded to the winner
$50 in Gunnison Greenbacks to the runner-up
Chamber will assign street display participant location prior to event start.
Main Street will close at 4:30 pm for installation setup.
Electric will be available to support the plugging in of lights only.
Please bring your own 100-foot grounded extension cord, in good shape – no knicks/frays and please mark with your name so you can take your own back!
if cooking, please supply a way to support cooking, camp stove, generator or…  
   Main Street will reopen at 8:00 pm.
All participants will need to have your area cleaned up and entry cleared by 8:00 pm and off the street. A garbage bag will be provided to all to clean up your area.
Suggestions for entries: Light sculpture, decorated vehicle, firepit, interactive game or activity, small giveaways, inflatable decorations, caroling, dance, music.            BE CREATIVE! Show off your lights! Use solar 😊
**Any Fire pit must be on legs and or cinder block – off the pavement please.
For more information contact the Chamber at 970 641 1501 / chamber@gunnison.com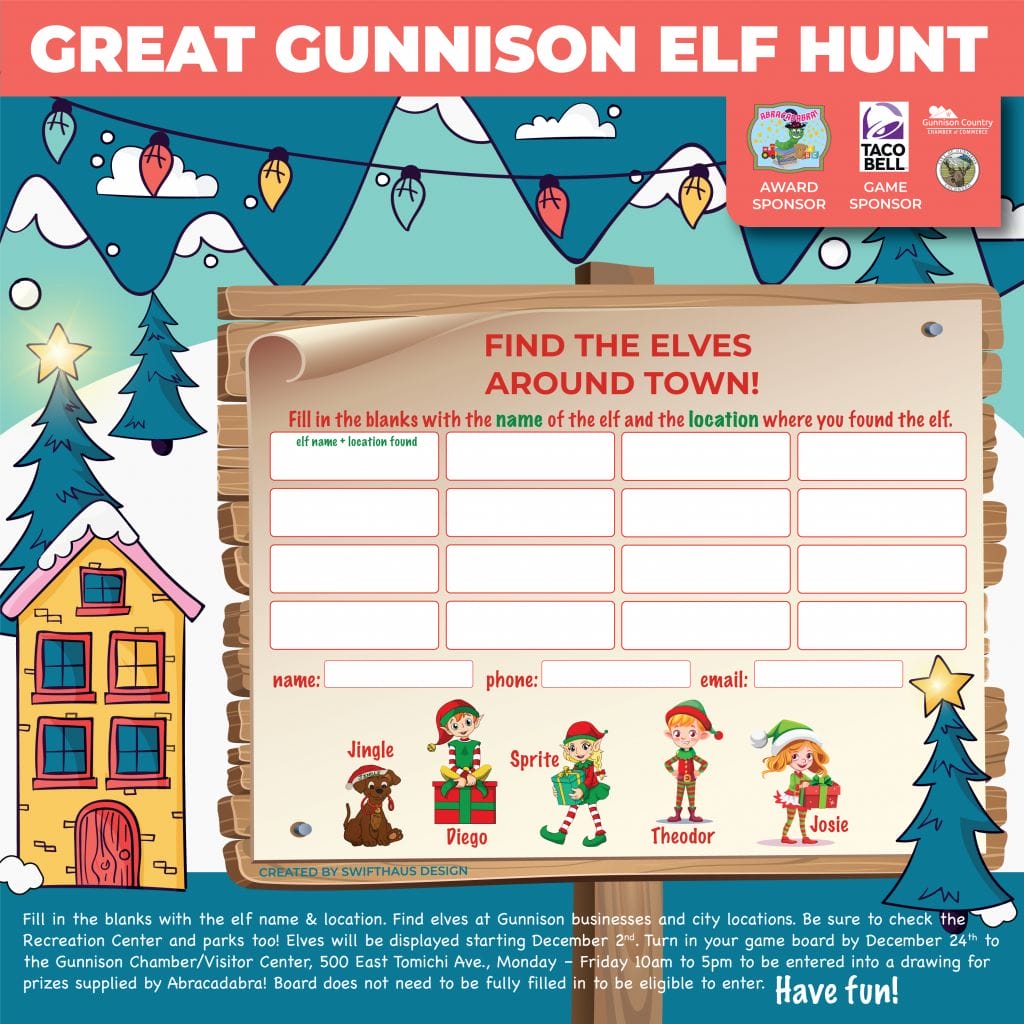 The Great Gunnison Elf Hunt 2023 - is live! Look for the elves all over town. At public spaces like the Gunnison Rec. Center and Library and Post Office and in many of the Gunnison Businesses.