Chamber Banquet Sunday October 4 2020
The Annual Gunnison Chamber of Commerce Banquet is a Fall tradition! This banquet is a fundraiser for our popular Gunnison Greenback Holiday Exchange as well as where the Gunnison People's Choice Awards. This year we are hosting as a Picnic at the I Bar Ranch. Noon start with box lunch picnic. Outdoors with all covid protocols in place. See poster for ticket information.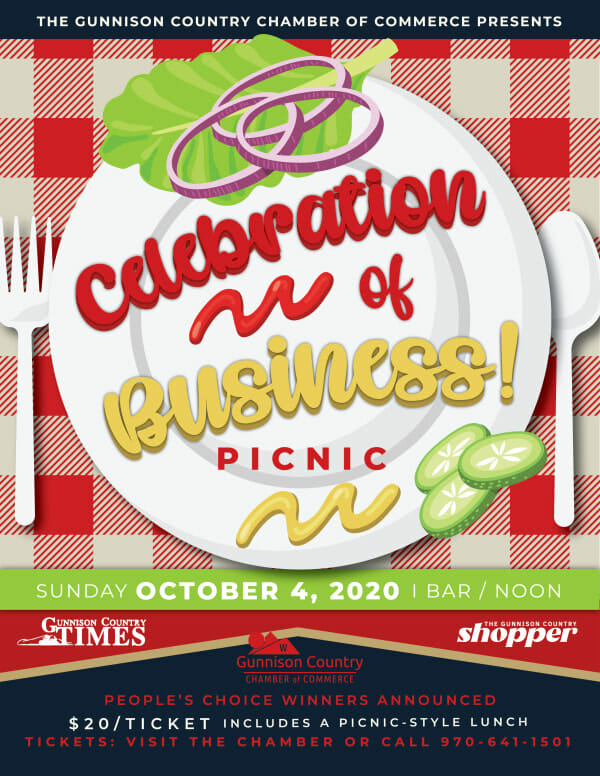 Tickets can be reserved at the Gunnison Chamber/Visitor Center, by calling 970-641-1501 or via email: chamber@gunnison.com.